iCan Connect is also known as Kansas Deaf-Blind Equipment Distribution Project.
Any individual who meets the definition of deaf-blindness in the Helen Keller National Center (HKNC) Act and
has an income that does not exceed 400% of the federal poverty level can qualify to receive advanced communications and information services equipment.
 
The program includes the equipment needed to make
telecommunications,
advanced communications, and
the Internet
accessible to low-income individuals who have both significant vision loss and significant hearing loss.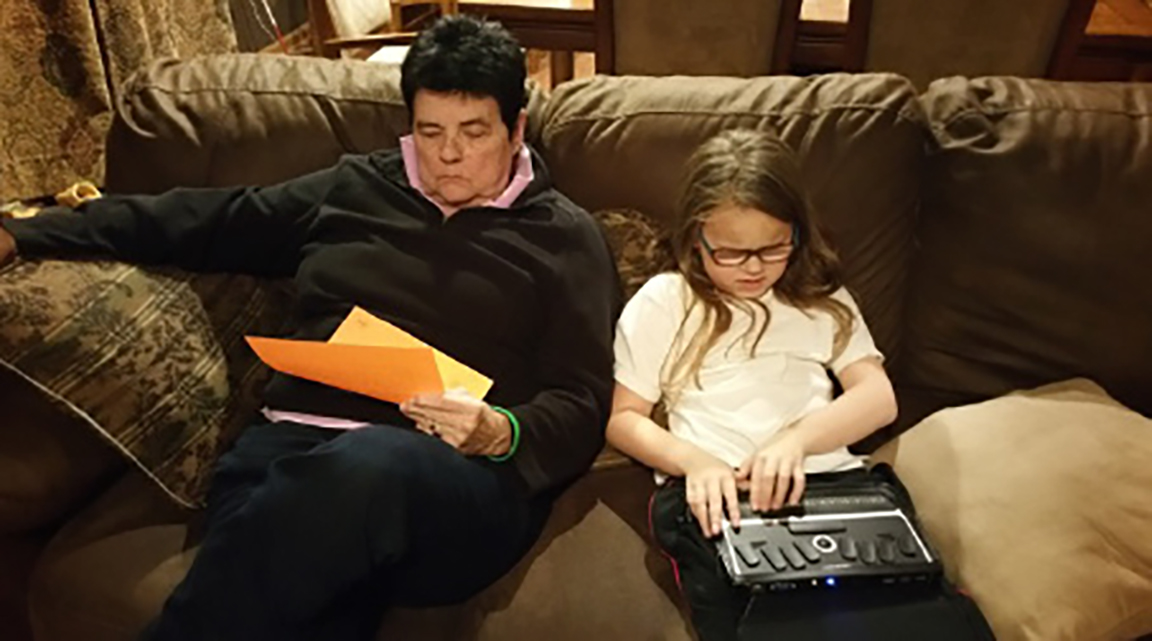 Kansas Stories
- A college graduate who is deaf-blind and wants to use an online website for his job search;
- A young girl with combined hearing and vision loss who wants to use Skype to connect via sign language with her grandmother;
- A man who has lost sight and hearing as a result of aging and wants to email and Facebook to reconnect with friends and family.
Interested individuals, family members or service providers may obtain further information by calling your regional AT Access site at the toll-free number, 800-526-3648.
Verification of disability
Have a central visual acuity of 20/200 or less in the better eye with corrective lenses, or a visual field defect such that the peripheral diameter of visual field subtends an angular distance no greater than 20 degrees, or a progressive visual loss having a prognosis leading to one or both of these conditions;
Have a chronic hearing impairment so severe that most speech cannot be understood with optimum amplification, or a progressive hearing loss having a prognosis leading to this condition; and
Have the combination of impairments described in 1 and 2 above cause extreme difficulty in attaining independence in daily life activities, achieving psychosocial adjustment, or obtaining a vocation.