Kansas AgrAbility Project (KAP)

The Kansas AgrAbility Project (KAP) services are available statewide with regional offices in Oakley, Garden City, Salina, Wichita, Topeka, and Parsons. Call 1-800-526-3648 and ask to speak with an AT AgrAbility Specialist!
KAP directly assists Kansans
Kansas farmers and ranchers, their employees, and family members who have become injured, have a health condition, or any disability are eligible.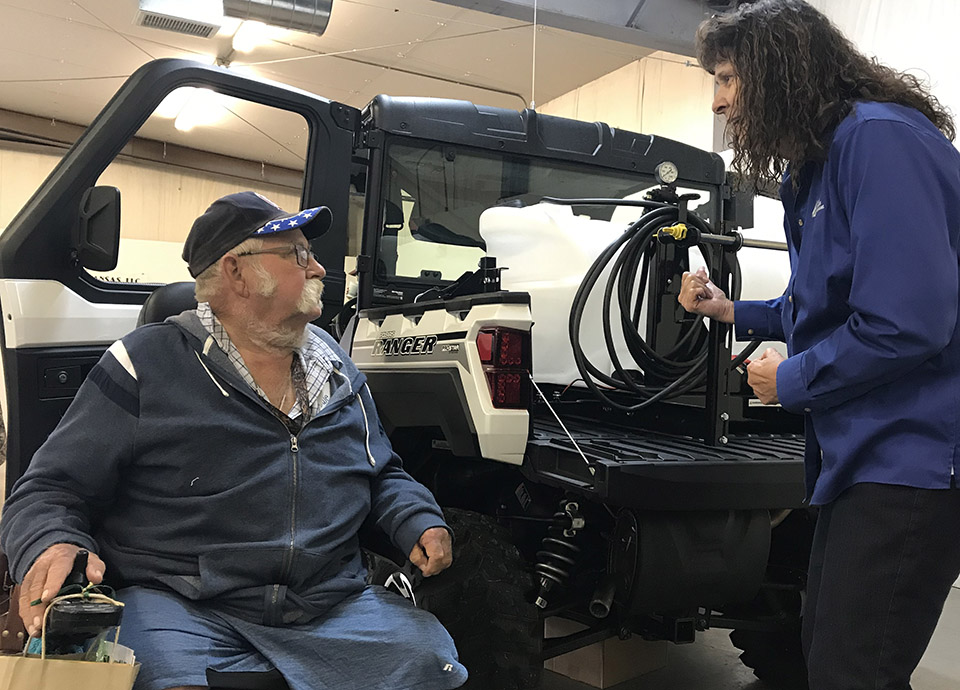 Kansas AgrAbility partners are Kansas State University, Southeast Kansas Independent Living (SKIL), and Assistive Technology for Kansans (ATK) at the University of Kansas.
Western Kansas AgrAbility showcases ways to help farmers with disabilities (link to video), reported by Sara Miles, Kansas Farm and Ranch Radio Network, from the Western AgrAbility Demonstration Day, October 2019, Colby, KS. (CC. 5:32 minutes) Use the backspace to return to this AgrAbility webpage.
Kansas AgrAbility Videos